WINNERS : ADFEST: ROUND 2 WINNERS & SPECIAL AWARDS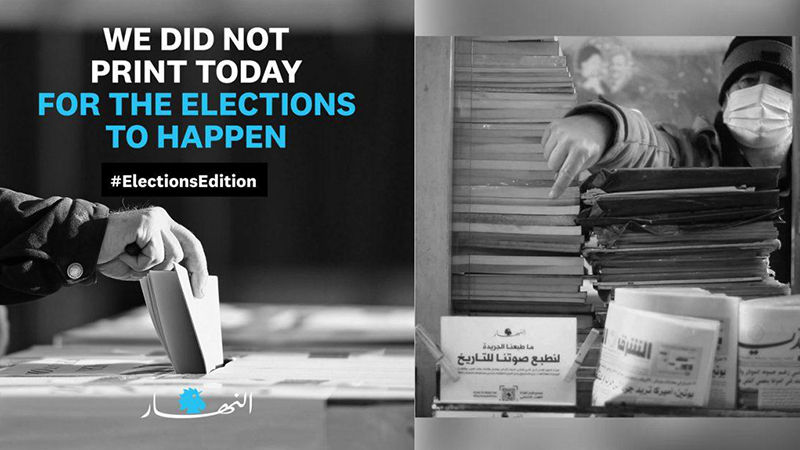 Round 2 winners have been announced in Effectiveness, Entertainment, Film, Outdoor, Press, Radio & Audio, Innova Lotus, Lotus Roots & Grand For Humanity. And the Special Awards have been handed out with Dentsu taking Agency of the Year as well as Network of the Year.
No Grands were awarded in Effectiveness, Film, Outdoor or Radio & Audio. Impact BBDO's The Elections Edition for Annahar Newspaper won its second Grand, this time in Press.
The winners are:
Effectiveness:
There was no GRAND awarded
GOLD:
LEAVE WITH PRIDE, ISEE, MULLENLOWE SINGAPORE, SINGAPORE MULLENLOWE SINGAPORE
SEE EQUAL #SHARETHELOAD, ARIEL, BBDO INDIA, MUMBAI BBDO INDIA
Entertainment:
GRAND: BUNDY MIXER, BUNDABERG RUM, LEO BURNETT AUSTRALIA
GOLD:
PROPILOT MOP, NISSAN MOTOR CO., TBWA\HAKUHODO INC.
Film:
No GRAND was awarded
GOLD:
THE EYES/LEFT AND RIGHT/ THE BATTLE/ CONTACT LENS, VOIZ, OGILVY GROUP THAILAND x 2
Outdoor:
No GRAND was awarded. No GOLDS were awarded.
Press:
GRAND: THE ELECTIONS EDITION, ANNAHAR NEWSPAPER, IMPACT BBDO DUBAI
No GOLDs were awarded.
Radio & Audio:
No GRAND was awarded. No Golds were awarded.
Innova Lotus
WINNERS:
VOICE WATCH, TOYOTA MOBILITY FOUNDATION, DENTSU INC., TOKYO
DOT PAD. THE FIRST SMART TACTILE GRAPHICS DISPLAY, DOT, SERVICEPLAN KOREA, SEOUL & SERVICEPLAN GERMANY
CLASSIFY CONSENT, CONSENT LABS, TBWA\SYDNEY
THE KILLER PACK MAXX FLASH, VMLY&R, MUMBAI VMLY&R
Lotus Roots
GRAND: THE ELECTIONS EDITION ANNAHAR NEWSPAPER IMPACT BBDO DUBAI, DUBAI IMPACT BBDO, DUBAI GRANDE
WINNERS:
THE COMEBACK - SHOT ON IPHONE, APPLE, TBWA\MEDIA ARTS LAB, SHANGHAI
BMW: NOTHING BUT SHEER JOY, BMW, TBWA\JUICE CHINA
INVISIBLE ZONE, ZONE ENERGY, DENTSU INC., ENTERED BY TOKYO MATERIAL
Grand For Humanity
KNOCK KNOCK, A SILENT EMERGENCY CALL, CHEIL WORLDWIDE, SEOUL
Also announced are the SPECIAL AWARDS:
Production Company of The Year:
RUMBLE STUDIOS, SYDNEY, AUSTRALIA
Media Agency of The Year:
WAVEMAKER THAILAND, BANGKOK
PR Agency of The Year: NEW AWARD
RED HAVAS MIDDLE EAST, DUBAI
Digital Agency of The Year:
CHEIL WORLDWIDE, SEOUL & MULLENLOWE SINGAPORE
Independent Agency of The Year:
SERVICEPLAN KOREA, SEOUL
Advertiser of The Year:
ANNAHAR NEWSPAPER
Agency of The Year:
DENTSU INC., TOKYO
Network of The Year:
DENTSU
DENTSU INC., TOKYO
DENTSU CREATIVE, SYDNEY DENTSU CREATIVE TAIWAN, TAIPEI DENTSU EAST JAPAN INC., TOKYO
DENTSU INC., OSAKA
DENTSU CREATIVE, NORTH, HARYANA DENTSU, AUCKLAND