YOUNG LOTUS WORKSHOP 2019
The Young Lotus Workshop 2019 is hosted by MullenLowe Group, with Vincent Digonnet, Asia Pacific Chief Executive Officer, as Chairman of the Workshop. Leigh Reyes, President and Chief Creative Officer of MullenLowe Philippines, will also lead a team the top-notched mentors for the Workshop.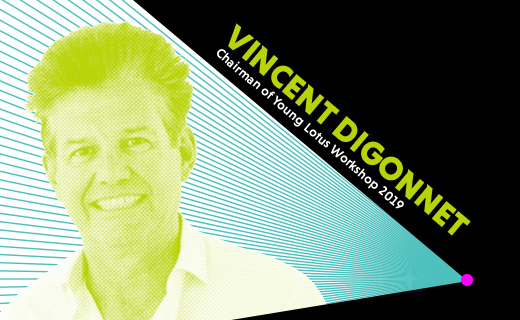 VINCENT DIGONNET
Asia Pacific Chief Executive Officer
MullenLowe Group
Vincent is Chief Executive Officer North Asia for MullenLowe Group and Chief Executive Officer APAC for MullenLowe Profero, with the mission of helping clients and internal operations through business transformation.
35 years ago, fresh from an MBA with a major in International Business Strategy and Finance, Vincent started a career in advertising that would take him from Paris to London, and eventually to Asia. His choices were not influenced by what he had learned but by people.
Vincent embraced the challenges of globalisation and led advertising changes in Europe for brands like Mars and Master Foods, as well as the marketing transformation of companies such as Air France from a national to worldwide carrier. He then moved on to Asia, as CEO of the EURORSCG Group in APAC for eight years, leading the transformation of a collection of advertising agencies into a network of fully integrated operations.
In 2005, Vincent became an entrepreneur and started a joint venture in Shanghai with a major Chinese digital company developing a high-level, online operational marketing consultancy, as well as a platform to manage CRM programs on mobile – way ahead of its time. In 2011, he joined Razorfish as CEO APAC to build its China, India, Hong Kong and Australia operations, a network able to accompany clients in their business transformation, particularly through the development of e-commerce and social media capabilities, both organically and through acquisitions.
It was during this time he truly learned about Asia as a powerhouse of innovation. In recent years, he has been speaking to business leaders and global media about this, particularly on how China is 10 years ahead when it comes to innovative thinking.
In 2015, he moved to London as Chief Growth and Transformation Officer for Razorfish International, sharing the innovation and knowledge of Asia with global business leaders, leading its own business transformation internationally with the innovative thinking and technologies of the East.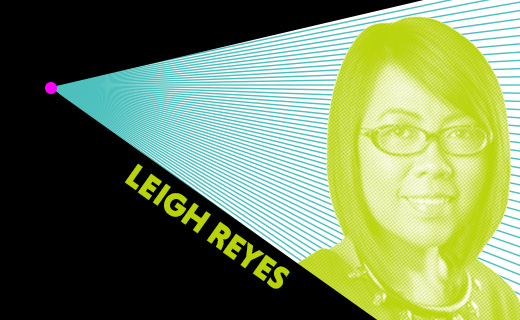 LEIGH REYES
President and Chief Creative Officer
MullenLowe Group Philippines
Leigh is the President and Chief Creative Officer of MullenLowe Group Philippines.
She is concurrently on the Board of Directors of the Internet and Mobile Marketing
Association of the Philippines (IMMAP).
She has led the agency transformation from traditional services to one with award-winning expertise in digital-first approaches, experiential marketing, and branded content creation and production. Most recently, the agency launched its own PR arm, MullenLowe MARC.
Leigh has been awarded at Cannes, D&AD, One Show, Clio, Art Directors' Club, Spikes, Asia-Pacific AdFest, New York Festivals, LIA, Asian Marketing Effectiveness and Strategy Awards, Digital Media Asia, and others. She has served on many global and regional juries, including Cannes Lions, New York Festivals, Art Directors' Club, Clio, LIA, AdFest, and Spikes.
Before MullenLowe, Leigh was Executive Creative Director at Y&R Philippines, where she and her team brought home the country's first gold Clio. There, she was also responsible for adding digital talent and services to the agency offer.
Leigh has worked on blue-chip clients across categories, including Unilever, Alaska (Royal Friesland Campina), Bank of the Philippine Islands (BPI), Jollibee Foods Corporation, and Accenture. One of CNN Philippines' Leading Women, she regularly gives talks and workshops on creativity.
As @leighpod, she is a content creator with over 6,000 subscribers on YouTube and over 17,000 followers on Instagram. She interacts on multiple social platforms with thousands of people, thanks to shared interests in art, writing instruments, technology, and culture.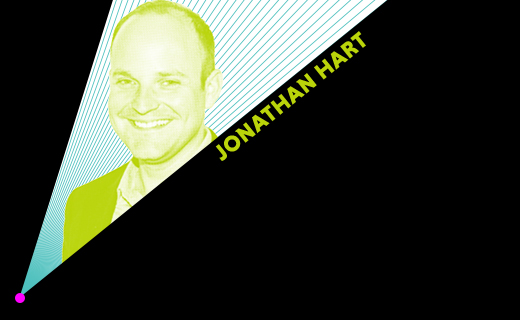 JONATHAN HART
Head of Data Science & Analytics Centre of Excellence
MullenLowe Group APAC
Jonathan joined MullenLowe Group in 2018 as Head of Data Science & Analytics. He is responsible for managing the Centre of Excellence, based out of Tokyo, Japan where they help our clients to intelligently predict customer behaviors and enhance customer experiences.
He joined MullenLowe Group after serving as VP Decision Sciences at GSD&M in North America. There, he built Analytics, Social Media and Marketing Technology teams who's whose work was awarded three Cannes Lions and won two Super Bowls.
Prior to this, he held several leadership roles at Accenture Analytics based out of New York, London and New Delhi. He built and managed the world's largest marketing ROI program and was architect and programmer of their global media performance evaluation solution.
Jonathan is a creative problem solver, he systematically disassembles challenges and builds models and algorithms designed to help his clients win. His work has been consistently recognized for its scale, impact and novelty.
Jonathan graduated with a BS in Economics from The University of Georgia, where he was the General Manager of WUOG 90.5 FM and a Fencing Team Captain. Last year, he received a MS Analytics from Texas A&M University with a thesis on Predictive Sequential Association Rule Mining for Transactional Data.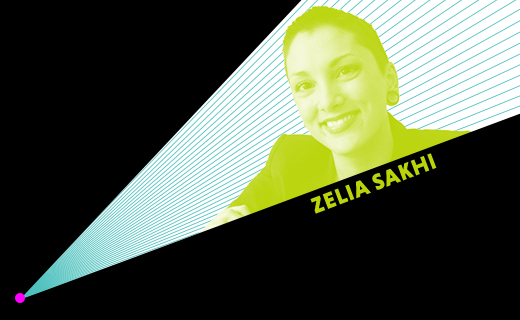 ZELIA SAKHI
Head of Experience
MullenLowe Profero Japan
Zélia is Head of Experience at MullenLowe Group Japan.
She recently joined to drive consumer-centric projects, side by side with our Data operations.
She's previously been heading the Deloitte Digital creative, design and strategy team in Sweden.
With a strong foothold in digital craft and UX, Zelia has led award winning work for Volvo, Samsung, Cartoon Network, and a wide range of startups.
Zélia has been presiding the Interactive, Digital Craft and Mobile jury at Eurobest, and has been a juror at the Cannes Lions, Dubai Lynx, and Lisbon Ad Festival in categories ranging from Mobile, to , Design and Innovation.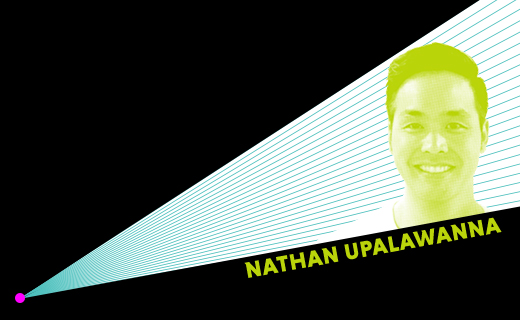 NATHAN UPALAWANNA
Digital Business Solutions Director
MullenLowe Thailand
EMBA graduate with a successful and diversified work history of matching business strategies and technology solutions to clients. Nathan has sixteen plus years experience in sales and marketing as well as providing advisory and consultative services to clients in high tech, biotech, telecommunications, manufacturing, retail, financial services, and hospitality in North America and Asia. He specializes in applying data management, operational efficiency, and analytical practices to optimize business processes and achieve ROI.
Experience in Thailand includes over 3 years building news and entertainment platforms in Thailand – including customized content and campaigns on the Sanook news portal and JOOX music application. Implemented strategic and creative ideas along with production across clients' online assets, social media platforms, and O-to-O integrated campaigns.
Business Building experience:
Automotive : Toyota, Ford, Nissan, Hyundai, MG
Blue Chip : Samsung, Huawei, AIS, DTAC, Pepsi, LEO Beer, Central Group, Pruksa, SCB, Kbank, Workpoint
American educated and thoroughly Thai, Nathan began embracing early on what then was called new media but which today is simply the way we communicate.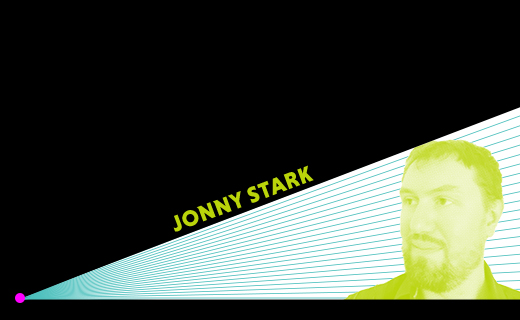 JONNY STARK
Group Chief Strategy Officer
MullenLowe Group
"Ever since he decided to study artificial intelligence at university in the belief that one day terminators would become real, Jonny has had a passion for the impact of technology on society.
A problem solver by nature, he has worked for household name brands including Unilever, Emirates, Samsung and Huawei leading on a variety of engagements – from comms campaigns to transformational business programmes at a global, regional and local level.
Having lived in six countries on three continents, Jonny likes to take time out to explore and has visited over 80 countries (and counting)."