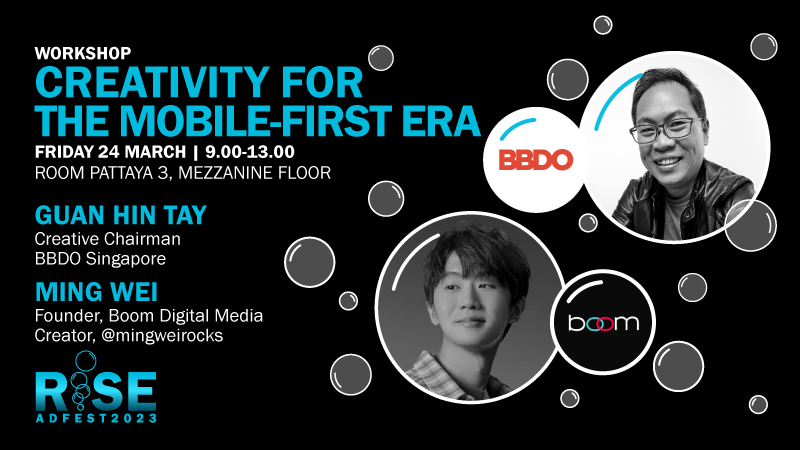 ABOUT THE WORKSHOP
Course Overview:
Vertical creativity is fast developing as an innovative form of storytelling. This format is estimated to take up 80% of all internet traffic. More than 75% of worldwide video viewing is on mobile, and 9 out of 10 mobile users share the videos they've seen with others. It is a global phenomenon, so mastering mobile-first content is key to increasing your brand's market share on social media! TikTok videos are easy-to-create and a great way to express creativity and show off your brand's personality or sell a product. Understand the mobile video creation techniques; by developing a solid content creation process that works, you'll be able to create your own personal style and keep your audience wanting more.
Course Goals
Understand how moving to vertical storytelling can improve business performance
Know how to catch the consumer's eye and tell engaging, authentic stories
Walk away with your own vertical storytelling action plan
Learn how to crush it in TikTok
ABOUT GUAN HIN TAY
Creative Chairman, BBDO Singapore
Tay Guan Hin is the Creative Chairman of BBDO Singapore. He is a profound alchemist of creative success in a team working on the most creative agency worldwide networks, like JWT, Grey, Saatchi & Saatchi, and Leo Burnett.
Guan's role continues to deliver insightful creativity that builds on digital and innovative engagement to increase brand preference: for Visa, AIA, Audi, Shell, Johnson & Johnson, Abbott, P&G, HSBC, and Unilever, by improving their market share and solving complex business challenges. He operates well within this complexity, always matching flawless execution with inspiring creative ideas staying true to the brand's DNA.
Besides serving as the first Asian Cannes Lion Jury President, he currently sits on The One Club International Board of Directors.
A charismatic speaker, he gets invited regularly to open keynotes at Tech Week, Digital Content Marketing Summit, ADFEST, Spikes Asia, including the E-Commerce Expo. As newly appointed President of the Asia Professional Speakers Association, he uplifts the speaking community by creating innovative programs and events.
ABOUT MING WEI
Founder at Boom Digital Media | Creator of @mingweirocks
Ming Wei is also one of the most followed TikTok creators in Southeast Asia, with a combined following of 35 million across his social media accounts. He has amassed a total of 10 billion video views through his short skits and prank videos with his father, Daddy Ming.
He has been featured on several television channels and in national newspapers worldwide.
With a passion for content creation and sharing his knowledge about it with others, MING has amassed over 8 billion video views through his various productions and coached over 1000 brands and creators. In 2020, MING founded Boom Digital Media to help others achieve social media goals and pursue what he loves.
He is one of the Singaporeans featured in the seventh annual Forbes' "30 under 30" Asia list, showcasing 300 young entrepreneurs, leaders, and trailblazers in the Asia-Pacific region who are under 30.
SCHEDULE
Date:
Friday 24th March 2023
Remark:
Pre-registration is required
ELIGIBILITY & REGISTRATION
Interested applicant must be a registered delegate of ADFEST 2023
Registration is not confirmed until you receive a confirmation notification from ADFEST

Reservation is strictly first-come-first-served & seats are limited to only 30 delegates only.
SPECIAL REQUIREMENTS
Participant must bring their own laptop & mobile phone to the workshop
For more information, contact
Workshop@ADFEST.com
< TO 3-DAY PROGRAM