THE CHICKEN, THE EGG, OR IN TODAY'S TECH WORLD, DOES THE OMELETTE COME FIRST?
Elav Horwitz
In a world in which tomorrow is already here today, where VR glasses can take you anywhere and robots can generate ideas, how do you even start the creative process in a way that is grounded in real human needs and contact? Are traditional approaches still relevant, or is the mix of tech invention, digital behaviour and human needs a dish that needs to be digested differently? And once we have the right idea, how do we execute in ways that keep consumer interaction real and not just dazzled by the bells and whistles of technology flash? This talk will answer these questions. Through sharing examples of innovative and creative work, we will decode the process behind them and inspire the audience to think more broadly about the future of creativity and our industry in a fast-changing digital world.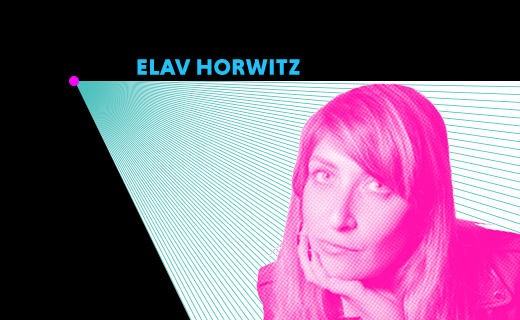 Elav Horwitz
VP, Global Innovation Director
McCann Worldgroup
New York
Elav leads innovation for McCann Worldgroup, overseeing the HumanTech offering, which provides design thinking based methods and processes to tackle client challenges. Elav has deep partnerships with a vast network of startups, tech companies, industry experts and teen entrepreneurs, which she brings together with clients to rapidly ideate and prototype cutting edge solutions. Elav has activated these sessions for clients such as Coca Cola, Chevrolet, Maybelline, Cigna, GSK, Lysol and Johnson & Johnson. A prototype that transforms the United States Postal Service mailboxes into fully functioning post offices, using voice recognition and artificial intelligence, recently won a Silver Lion in Innovation at Cannes.
Elav's experience in technology stems from her programming experience in the Israeli army and her tight connection with tech companies in Tel Aviv, where Elav successfully honed her tech acumen and marketing prowess for over 10 years at McCann's Tel Aviv office.
Elav has been awarded at 'She Runs It', an industry organisation dedicated to supporting and fostering women leaders at every level in marketing and media. In addition, Elav was on the Cannes Innovation Jury and regularly judges for shows like One Show, Jay Chiat and the Webbys. She has articles in a wide range of publications including "Campaign" and "AdWeek" and regularly speaks at events such as Cannes Innovation and various Innovation festivals.
Elav has recently launched the global 'Women in Tech' initiative, which helps to mentor the careers of emerging women leaders in technology within McCann Worldgroup.