CAN SOAP SAVE THE WORLD?
Dominique Touchaud
Consumers expect more from brands and today than products services. Yet, when brands embrace causes bigger than their functional promise, their "right to do so" will be questioned in the public space as we have just seen with Gillette and the debate on "toxic masculinity".
In this session, we explain how P&G brands solve this tension and show how, as a brand, you can "do good" in a way that is good for business.
P&G's mission has always been "Touching lives, improving life". For decades, brands have achieved this through superior products. But today's consumers demand more. They choose brands that bring a larger meaning towards the good of society, rather than just the completion of a functional task. But brands that take a stance also take a risk…Their business might be at stake. Only some brand "causes" click with consumers, and even fewer actually build the brand and the business.
In this session, we will share P&G's learning journey, understanding how to "do good" for the people AND for the business. Based on P&G's examples from Asia and other regions of the world, we will demonstrate how marketers can build a better world tomorrow, by building stronger brands today.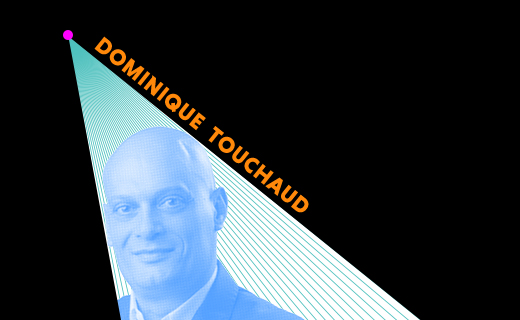 Dominique Touchaud
Director
Procter And Gamble
Singapore
Dominique is a recognised thought leader on advertising matters in Asia, having been a speaker and a jury member at key regional and global awards shows. He has been involved in communications for 20+ years, first with agencies in Germany and France (Saatchi, Leo Burnett). He later moved client side to become the head of global advertising for Swatch at the time of the Athens Olympics. He joined P&G's expert group of Brand Building Integrated Communications 12 years ago and has had successive stints in Central Europe and the Middle East and Africa, Latin America where he witnessed the Brazilian boom and learnt Spanish. He is now based in Asia, where he has been reborn as a digital native. Dominique has a passion for launching new brands, new products or finding new ways to communicate with his family at the other end of the planet or his consumers right next door. When he is not on the road in China or Japan, you will find him looking for smart ways to watch the French soccer league or enjoying food and drinks from his native French Caribbean Island (Guadeloupe).
Twitter handle: @domtouche.