LET'S LEARN FROM THE "CREATIVE HACKERS"
Tahaab Rais
What can we learn about innovation from people around the world who are called creative hackers?
In a time when creativity is the way to survive for brands and for agencies, and when there's a need for scrappy, nimble, street-fighting kind of ideas, it's time we learnt about creativity from those who aren't brands nor agencies.
Let's meet 'The Creative Hackers'. They lack the means, the budgets and the time. Yet, they are finding meaning and success amidst restrictions - cultural, political, economic or societal – bypassing those barriers through some pretty innovative creativity.
Through truths and discoveries from around the world uncovered through proprietary intelligence, along with videos and anecdotes, let's uncover some stories that can make some of us envious and inspire a whole lot of us.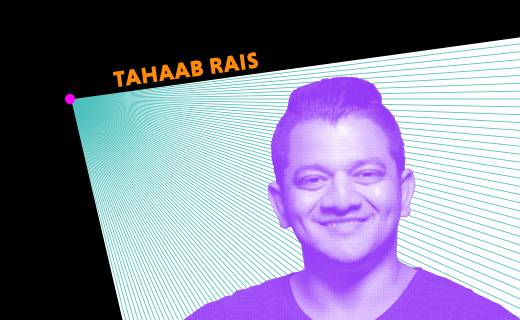 Tahaab Rais
Regional Head of Strategy & Truth Central MENAT
FP7 McCann MENAT
Dubai
Born '84, Tahaab's first word was "Astronaut". In '94, he watched a movie that changed his life: Forrest Gump. It taught him how to make an ordinary life, legendary. Just like Baby's Day Out. In '97, he met Mr. Adolescence with a myriad of regrettable haircuts.
Today, he heads strategy, data, intelligence and creative effectiveness for FP7/McCann Worldgroup across the MENAT region.
Possessing strategic leadership, integrated communications, and management experience spanning MEA and Asia, he specializes in Business and Data Analysis, Brand Strategy, Creative Strategy, Content Strategy and Digital Strate-gy, Cross-channel Integrated Solutions, Relationship Marketing and Customer Experience Management.
He has won 400+ regional and global awards across Cannes, Effies, NYF, D&AD, Andy's, Clios, Midas, Warc, Lynx, One Show, including a 120+ Effies. He is the most awarded strategist in MENAT.
His strategic leadership has been integral to FP7/McCann from MENA, being ranked the Most Effective Agency globally in 2016 in the Global Effie Index (a first for the region). He has also driven efforts that have won FP7 the Effie Agency and Network of the Year, consecutively, from 2013 to 2017. He is the first MENA juror on the Global Effie stage and is the first winner from MENAT of a Global Effie.
As an industry thought-leader, he speaks on international and regional stages and also, acts as a creative mentor for young marketers, advertisers and start-ups on all things to do with creativity and marketing in the new-age.
He loves playing with creative technologies and gaming, he enjoys learning from movies, and expresses himself through photography and poetry. He also runs his own start-up and an NGO. And loves being a dad!