FESTIVAL : AN UNMISSABLE ADFEST WORKSHOP: FINAL FRONTIER & VOGUE PRESENT AN INFINITE NEW FRONTIER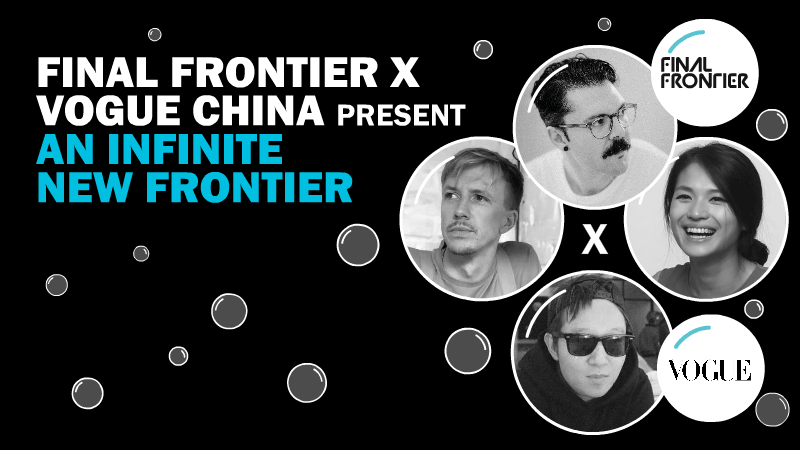 Does your company have an avatar? Does your brand have a metahuman ambassador? These computer-generated representations of consumers, brands, and concepts are playing increasingly important roles in the relationship between brands and consumers as human beings spend more time playing, exploring and interacting in online and virtual worlds. As brands seek to adapt and harness the infinite possibilities online, they are collaborating with character designers, animation directors and creative production companies. Together they are mapping out the next frontier of communication with consumers.
Final Frontier's Chris Colman, Gus Karam, and Yanyie Tran, along with Vogue China's Ray Fu bring you a not-to-be-missed workshop, "CG Metahumans, Brands and the Infinite New Frontier of Communication on Saturday 25 March at 14.30-16.30.
This workshop will explore this phenomenon, how through compelling storytelling and engaging characters, they can make the deepest and most meaningful impact, with a specific focus on VOGUE's objectives around conservation and sustainability. It's an optimistic, future-facing, free-thinking, 'blue sky' exploration workshop, not constrained by concerns around specific tech, tools, budgets etc.
What you will experience in the workshop: Final Frontier will reveal the avant-garde in experimental and brand developed metahumans and computer-generated avatars, drawing upon work from examples from its folio, signed directors and beyond. VOGUE China will introduce how it has been leading fashion's Virtual Frontier, pushing the boundaries on new technology in fashion image-making, leading the charge for VOGUE globally, including the groundbreaking Infini and Meta-Ocean initiatives.
Attendees will be briefed to create their own individual or cast of metahumans for VOGUE, exploring every aspect from conceptualisation, art direction and storytelling to the way they engage with audiences.
What you will gain in the workshop: Attendees will leave the workshop with an understanding of the current metahuman design, storytelling and communication landscape, as well as their future possibilities. They will explore the process of metahuman character development and storytelling, both for traditional screens, and for the new relationship dynamic with audiences and users. And they will learn how to engage with the consumer and tell engaging stories, both in the current offline and virtual environments, and potential future worlds.
Who the workshop is for: Creatives, art directors, producers, strategists, marketers, directors of all levels of seniority working in the commercial industry will all benefit from this Final Frontier & Vogue workshop.
Pre-registration is required. Interested applicants must be a registered delegate of ADFEST 2023, To register, click here.
Registration is not confirmed until you receive a confirmation notification from ADFEST, Reservation is strictly first-come-first-served & seats are limited to only 30 delegates only.
For more information, contact Workshop@ADFEST.com