SPEAKERS : REED COLLINS, CHIEF CREATIVE OFFICER, OGILVY ASIA-PACIFIC: "YOU HAVE TO HAVE A BUCKET LOAD OF TENACITY TO SUCCEED."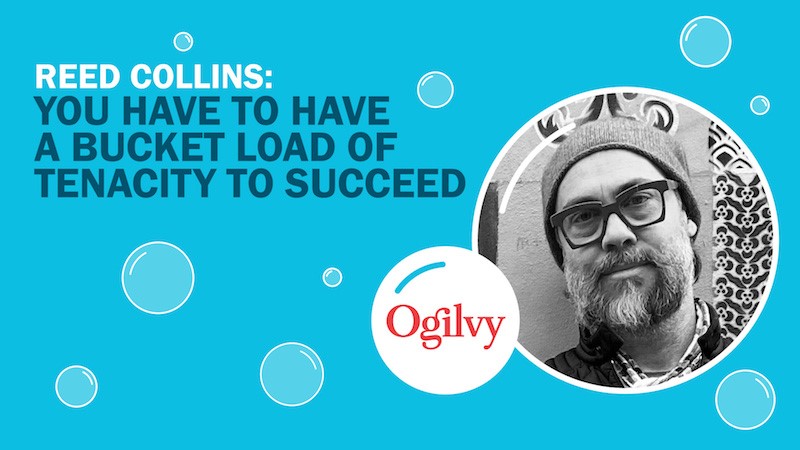 Reed Collins, Chief Creative Officer, Ogilvy Asia-Pacific has been chosen as Chairman of this year's Young Lotus Workshop, which is being hosted by Ogilvy Asia Pacific under the theme, "Ogilvy X Borderless Creativity".
The Australian expat is one of very few Chief Creative Officers who have had the opportunity or experience of having worked across five continents. He has been based in Hong Kong for the last nine years after leaving Australia and is responsible for the creative output of all Ogilvy offices in APAC. He has worked with an impressive roster of international clients, including IKEA, KFC, Coca Cola, Mondelez, Vogue, Nestle, Fox Sports, Nintendo and Shiseido.
Under Reed's leadership, Ogilvy has earned Regional Network of the Year titles at both Effies and Cannes Lions the last five years and won the first ever Cannes Lions Grand Prix for the nation of Pakistan. He has collected over 33 Cannes Lions, 31 One Show Pencils and 26 D&AD Pencils and was named Creative Person of the year in 2017 by Campaign Magazine Asia.
Reed outlined what he expects of his Young Lotus contingent and the skills they need to develop to conquer to a changing industry environment.
What are the greatest challenges facing young advertising leaders today?
Reed Collins: The greatest challenge young creative leaders today is having to do it all. When I started out things were perhaps a little simpler in what a creative was asked to do. But I also think having more options for someone to find their groove is also a great opportunity.
What do you think are the most important attributes they need to have?
Reed Collins: Tenacity. Like most things in life, you have to have a bucket load of this stuff to succeed. Things don't always go your way but when they do you have to be ready to pounce.
How do you get started in advertising? What helped you move your career forward?
Reed Collins: I guess I fell into it through a happy series of circumstances. Mostly through talented and inspiring people that made me curious about the creativity in advertising. Jumping between jobs and continents really helped accelerate my career ambitions too.
What do you know now that you wish you'd known then?
Reed Collins: Honestly, I'd prefer not knowing what I know now. That's the fun part about learning along the way. But I guess knowing how to TikTok the shit out of things would have given me a headstart :)
Please explain Borderless Creativity and how Ogilvy has taken it on?
Reed Collins: Ogilvy is without doubt the most connected agency network I've worked for in my life. Having the ability to work with talented people not only in different geographies but also diverse talents and backgrounds just makes the work better. And more enjoyable.