JURIES : ADFEST UNVEILS ITS FULL 2022 JURY PRESIDENTS LINE-UP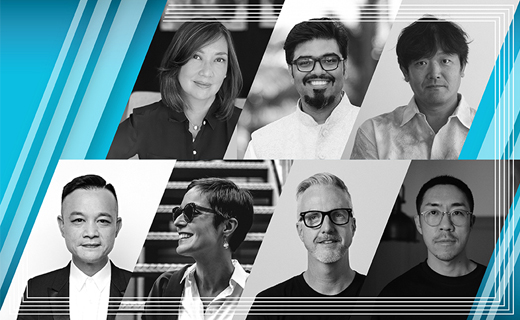 ADFEST is delighted to announce it has unveiled its full line-up of the ADFEST 2022 Jury Presidents to oversee its 20 Lotus categories.
Says Vinit Suraphongchai, Chairman of ADFEST, "Our family of juries include 63 creative specialists and spans the length and breadth of Asia Pacific and the Middle East, from Australia to China, from Japan to the UAE and everything in between, representing and celebrating the diversity of the region. Our seven Jury Presidents have the responsibility to maintain the high values and standards we set for judging criteria and to endorse the achievements of award-winning work."
The ADFEST 2022 Lotus Awards Jury Presidents that will be participating in this year's festival include:
Grand Jury President
Jury President of Audio Lotus, Film Lotus, Outdoor Lotus & Press Lotus
Jury President of INNOVA Lotus & Lotus Roots:
Merlee Jayme
APAC Chief Creative Officer
Dentsu International
Manila
Jury President of Brand Experience Lotus & Direct Lotus:
Hemant Shringy
Chief Creative Officer
BBDO India, Mumbai
Jury President of Branded Entertainment Lotus & Effective Lotus:
Kentaro Kimura
Corporate Officer & International Chief Creative Officer, Hakuhodo
Founder & Executive Creative Director, Hakuhodo Kettle
Tokyo
Jury President of Design Lotus, and Print and Outdoor Craft Lotus:
Paul Chan
Chief Creative Officer
Cheil Hong Kong, Hong Kong
Jury President of Digital Lotus, Digital Craft Lotus & Mobile Lotus:
Claudia Cristovao
Global Creative Director & Head of Google Brand Studio APAC
Google, Tokyo
Jury President of eCommerce Lotus, Media Lotus, and PR Lotus:
Jason Williams
Chief Creative Officer
Leo Burnett Australia, Melbourne
Jury President of Film Craft Lotus and New Director Lotus:
Wuthisak Anarnkaporn
Film Director & Founder
Factory 01 Co., Ltd., Bangkok
ADFEST is one of only eight regional festivals included in the WARC Rankings, successor to The Gunn Report.
ADFEST 2022 Virtual Lotus Awards Ceremony will be held on Thursday 7 April 2022 at 12 pm (UTC +7). For more information, visit www.ADFEST.com
For the latest news and announcements, follow ADFEST's official social channels on Facebook, Twitter, LinkedIn and Instagram.
Ends
HEAD OF PR
Ms. Sara Fielding
Email: Sara@ADFEST.com