NEWS
WINNERS : WHERE DO WE LEAD THE WAY? WHERE COULD WE DO BETTER?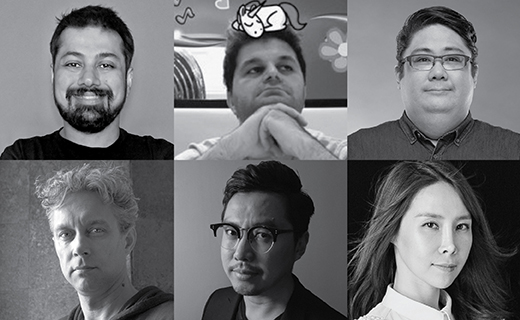 We asked this year's jury to reflect on the winning work at ADFEST 2021 to find out where our region excels, and where we could improve.
Abhinav Tripathi, Executive Creative Director, McCann Worldgroup India (Audio Lotus, Film Lotus, Outdoor Lotus & Press Lotus jury)
"As a jury, I think one of things we celebrated along with creativity was resilience. We were all amazed by the quality of the work we were seeing. Which really is a testament of our industry's hard work and determination."
Baris Gencel, Creative Director, Digital & Technology, Shanghai (Branded Entertainment Lotus & Effective Lotus jury)
"It has been very tough year and our industry was affected severely, this included myself as well. The quality of works we have seen at ADFEST 2021 was naturally behind the works we judged at ADFEST 2020, but still sends strong messages. In work such as 'Perfect Voiceovers' by Edelman Singapore, we saw that we can still give voice to the suffering of others around us. In ideas like Tuna Scope by Dentsu Inc., Tokyo, we can see that a simple idea with the right use of technology shows the power of creativity, which can make difficult times easier."
Brandie Tan, Executive Creative Director, Wunderman Thompson Philippines, Manila (Audio Lotus, Film Lotus, Outdoor Lotus & Press Lotus jury)
"No matter what the world situation may be, creativity still holds a high standard regarding the pursuit of NEW. With people around the globe being stuck at home, all we do is watch content on our screens. This makes only the very best crafted work stand out, making it worth our time to watch, read and re-watch. It's more important now more than ever to make people laugh, cry, and question our own humanity with the work we do as an industry."
Diederik van Middelkoop, Executive Creative Director at Amp.Amsterdam (Film Craft Lotus and New Director Lotus jury)
"I believe the Film Craft winners reflect a clear ability and desire to think beyond whatever could be deemed as 'normal', or 'regular'. All winners show that taking smart humor to the next level, even if it borders on something somewhat absurd, actually helps a great deal to stand out and get a message across. A great creative concept is one thing, but to push it to its extremes in its craft and execution, makes all the difference.
"I am particularly pleased to be awarding humorous work this year, since we have seen such an abundance of heavy and emotional messages, albeit for obvious and legitimate reasons.
To shed light on the world does not mean to take things lightly – and we need to help each other smile."
John Koay, Executive Creative Director, Ogilvy Hong Kong (Design Lotus, Print & Outdoor Craft Lotus jury)
"2020 was hard for everyone and not just people in the creative industry. However, these pieces of work remind us that no matter how difficult it is, design and creativity can defy all odds and can inspire us to have fun and do things differently with a twist in our everyday lives. This year, I look forward to more surprising things as the world slowly (and hopefully) recovers."
Yunjeong Jang, Global Creative Director, Cheil Worldwide, Seoul (Digital Lotus, Digital Craft Lotus & Mobile Lotus jury)

"In order to win against the virus, we have to avoid direct contact with others, which has led to a dramatic increase in demand for digital media and content. To draw consumers' attention and differentiate among a flood of digital content, a significant consideration on the overall context of the campaign is much needed. Instead of one-way messaging, it's essential to carefully look into what kind of empathy we can bring about among consumers, and how we can respect the diversity of a global audience who are digitally connected more than ever."