NEWS
WINNERS : WHAT WAS YOUR FAVOURITE WINNER OF ALL?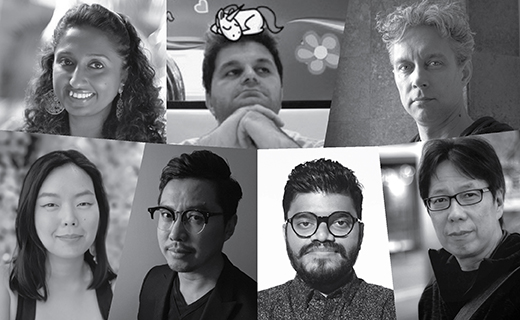 We asked a few of our judges to reveal their favourite winners at the ADFEST 2021 Awards…
Arundhati Saha, Former Director, Marketing and Communications at Havas Group Asia Pacific, Singapore (eCommerce Lotus, Media Lotus & PR Lotus jury)
"Some campaigns in particular like 'Play NZ' for Tourism New Zealand (TBWA, Sydney) captured the perspective of a changing world so beautifully. It demonstrated how creativity and innovation can really win the game – which is what our industry is all about at a fundamental level."
Baris Gencel, Creative Director, Digital & Technology, Shanghai (Branded Entertainment Lotus & Effective Lotus jury)
"Two of my favorites are 'The Perfect Voiceovers' by Edelman Singapore and 'Braun X Formosa Chang'. These both won Silver in the Branded Entertainment category.
"'The Perfect Voiceovers' was a brilliant idea to change people's perceptions of shelter animals, and help these animals to be seen as desirable rather than leftover. With zero dollars spent on media, adoption enquiries increased by 21%.
"As for 'Braun X Formosa Chang', this unusual campaign aimed to change the traditional image of Braun and it caught young people's attention. I love the beautiful art direction as well."
Diederik van Middelkoop, Executive Creative Director at Amp.Amsterdam (Film Craft Lotus and New Director Lotus jury)
"My absolute favourite was the 'Too Short for TV Ads campaign' by Taiyo Kikaku Co., Ltd., Tokyo, which won Gold in Film Craft. I feel they are like a breath of fresh air amidst a lot of serious and long format content. The ads that make up the campaign are original, short, daring, unexpected, delightful and mildly absurd. They are perfect, really."
Jameilee Que, Creative Director at BBDO Guerrero, Manila (Design Lotus, Print & Outdoor Craft Lotus jury)
"I loved 'Kiss 1' (McThai Co. Ltd. / McDonald's) created for TBWA Thailand by Le Photographe Co. Ltd., Bangkok. A burger is convenient. It's quick, it's easy, you can eat it with one hand. It's a very unfussy food. To see it depicted as a love interest, a sex object even, genuinely made me laugh. In a good way. I can honestly say I've never seen a burger that way."
John Koay, Executive Creative Director, Ogilvy Hong Kong (Design Lotus, Print & Outdoor Craft Lotus jury)
"'Pocky the Gift' by Dentsu Inc., Tokyo is one of my favourite Design pieces of work this year. Rebranding one of the most famous snacks is a big task, and they have done this nicely by keeping it simple while still looking playful and fun. A very fresh twist on the original. I love everything about it from the simplicity, colours and the photography.
'A Ciphered Release Of Music Video: Stray Sheep' by SIX Inc., Tokyo was also a very interesting way to grab people's attention online. Using an unconventional design language, it was fresh in the Design category – that's why it was deserving of a Silver Lotus."
Kalpesh Patankar, Chief Creative Officer MENA, VMLY&R Dubai (Jury President of Digital Lotus, Digital Craft Lotus & Mobile Lotus)
"The jury saw some outstanding work showcasing creativity making a huge difference. Both 'Pooja Didi' for Facebook (Taproot Dentsu, Mumbai) and 'The Cheering Bandage' (Innocean Worldwide, Seoul) showed us that in such a difficult period, people's spirit to do good for others was more effective and heart-warming."
Ted Lim, Independent Creative Consultant, Singapore/Kuala Lumpur (Jury President of Branded Entertainment Lotus & Effective Lotus)
"One of my favourites was Braun X Formosa Chang by United Communication Group/Uni-Surf Digital Marketing, Taipei – two brands collaborating to create buzz and user-generated content.

"Another piece that shouldn't go unmentioned is 'Frozen Comics' by Oricom Co. Ltd. in Tokyo. Morinaga packaged their ice-cream like a box set of comics in manga-crazy Japan. A simple stroke of packaging design genius that sold ice-cream like hot cakes."