NEWS
Q&A : AN INTERVIEW WITH RIN SOEJIMA, DIRECTOR AT AOI PRO INC.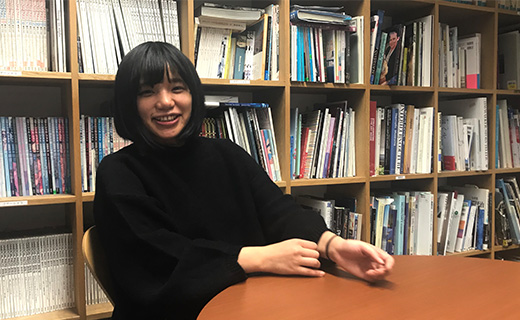 Rin Soejima is the up-and-coming director behind a compelling short film called 'Riverside Heights', which premiered at ADFEST 2019 as part of the festival's Fabulous Five program.
Soejima is a Director at AOI Pro. Inc., based in Tokyo. Her film tells the story of two runaways – a couple with a terrible secret, which will finally be revealed when a new day begins. Watch it here.
What was it was like to present your film to a live audience at ADFEST? Were you nervous?
I wasn't nervous about presenting my film to the audience. I was more worried about speaking in front of them after the screening. I believe a film and its director should be taken separately, so I didn't want my presence there to influence how the audience were to perceive the film.
'Riverside Heights' is one of the first short films you have ever directed. What was the hardest part of making your film?
I found every aspect of film making difficult.
I had no idea how to assign crews, make schedules, shoot, or even what was possible within the budget, so I was just floundering my way forward. The hardest thing was to shoot in the rain throughout the night, because the weather was a key part of this film.
Your story is inspired by the theme of ADFEST 2019, 'TMRRW.TDAY'. Why did you decide to make a film about a couple who are hiding something?
I heard humans instinctively avoid change even though they know it would make their lives better. I thought of such a story because it would be a ruthless and gentle cycle of time that was beyond the reach of people to be able to change, especially those who are escaping from their sins and feared change. There is no right or wrong answer.
Are you working on any interesting projects right now?
I planned and directed a few TV commercials. Not much has changed since before ADFEST. The job I enjoyed the most recently was a TVC for a local newspaper. It was fun to direct the cuteness unique to the elderly.
How long have you been working at AOI Pro. Inc.?
I have been working for AOI Pro. for two and a half years. I am the proudest of this ADFEST film and the people who were involved with it.
Do you think that being a Fabulous Five director at ADFEST has helped your career?
Honestly, so far, I don't feel there has been a big influence career-wise. However, what I experienced while making this film changed my whole approach to filmmaking.
Do you have any advice for other directors: what does it take to 'make it' as a director?
Actually I would rather want to have some advice from others! I strongly believe that every person needs different advice, but I would suggest to observe closely and think carefully of what you want to do and what you are given to do.
What is your goal for the next 12 months?
I'm hoping to make more films that I can proudly say each and every time are the best of what I've done so far.
What is your favourite memory of ADFEST 2019?
This may be off topic, but attending ADFEST was the very first time for me to go outside of Japan, so everything was very new to me. Dogs napping in the street, and the sticky hot weather... It was such an honor that my film was shown to people outside of Japan in this way. Thank you very much.