NEWS
Q&A : KATE HYEWON OH: "SEOUL GIVES ME ENDLESS ENERGY AND EXCITEMENT"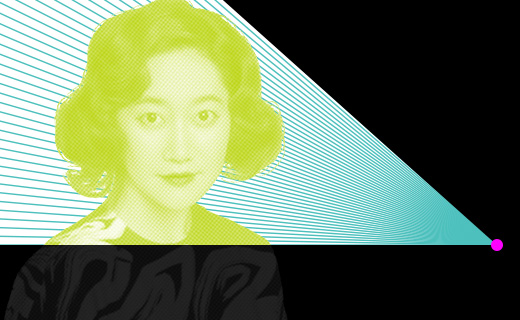 Kate Hyewon Oh has been with Cheil for an impressive 25 years, climbing the ranks to become Chief Creative Officer and Executive Creative Director, based in Seoul.
She's behind some of Cheil's most attention-grabbing campaigns including 'Life Saving TV' for Korea Telecom, which won an INNOVA Lotus at ADFEST 2016. She's especially proud of creating "Insight" for Samsung Camera, which won two Gold Lions in 2012.
In March, we're delighted to say Oh is heading to ADFEST 2019 to lead the Brand Experience & Engagement Lotus and Direct Lotus jury. We spoke to Oh about the ever-rising 'Korean wave', Cheil's mission to recruit more female creatives, and her proudest achievements to date.
What are you most looking forward to about judging the Brand Experience & Engagement Lotus and Direct Lotus categories at ADFEST 2019?
It is an absolute honor and joy to be able to judge these attractive categories as they are constantly evolving. We live in an era of diverse media input, but I don't think there is a way to increase the value of brands as effective as leaving unforgettable impressions through various experiences.
Imagine people who touch it with their hands, see it with their eyes, and sometimes meet the amazing world through VR. Imagine the faces of people who are fascinated! I already feel my heart throbbing.
You have never changed companies since joining Cheil 20 years ago! Can you describe Cheil's creative culture and why you have stayed so long?
To be precise, I have been working for Cheil for 25 years. It may seem surprising or in a way a little lame, but what is the fundamental reason for moving to another company? Maybe to find a chance to upgrade yourself? In that sense, Cheil was a huge ocean to me. A creative ocean where I can swim to my heart's content. I also consider myself as loyal, ha ha!
'Hallyu' or the Korean wave is a term describing how Korean pop culture is spreading around the world. Why do you think Korean pop culture is so popular globally right now?
Hallyu, if you look at it, is the result of a long period of careful planning, great effort, and pride in Korean culture by young generations. It is like Kimchi that is matured as a unique Korean charm is added to things from all over the world.
In light of the Korean wave, it seems like Seoul must be an exciting place to be right now. How does the city inspire you?
I have lived in Seoul all my life. To sum up my 40 years in Seoul: dynamic! This city with its amazing development gives me endless energy and excitement. To me, Seoul is somewhat like the essence of advertising on every day and night of every season.
Seoul inspires me with its rich history, its wonderful events, and numerous attractions.
There are still few senior female creative in Korea compared to men. Is Cheil taking any steps to mentor young female creatives and hire more of them?
In fact, more women than men have been hired as new employees at Cheil in the recent decade. The problem is that they're not able to continue their careers as senior creatives. It's mostly because they run into a barrier.
Cheil encourages them to return to work after a long year of maternity leave, with institutional arrangements to help them go beyond the hurdles set by marriage and parenthood. We also run a nursery near our company where we take care of pre-school children.
I think empowerment for women is only possible with the right social infrastructure and the attitude of trusting and encouraging women who are on the path to being a senior creative.
For the award-winning 'Insight' campaign, Samsung gave its cameras to blind people to show that sight is just one way to see the world. What did you learn personally from the campaign?
It was more than five years ago, but it is still my favorite project. I happened to see a picture of a blind boy with a camera near his ear and taking pictures with the sound of the camera, and it was a thrilling experience. I learned that seeing is just one of many ways to feel the world, and I still to this day think the same. It may sound somewhat philosophical, but I would say that I learned to see the world with the eye of my mind.
'Life Saving TV' for Korea Telecom won an INNOVA Lotus at ADFEST 2016 using TVs to tell carers that their elderly patients are okay. Can you tell us about the challenges of making this idea a reality?
This project began with our imagination of how good it would be to have such a service in the age of the one-person household. With nearly 100% of all homes with a television, it was a highly probable hypothesis, but was thought of without considering the technical aspects. We were lucky enough to incorporate technology in such a short period of time.
What is your proudest achievement, professionally or personally?
It may sound too ambitious, but I have always wanted to change the world through advertising and make a better world. In that sense, the 'Insight' campaign of 2012 is my favourite. Personally, my best achievement is of course my son and my daughter.