NEWS
Q&A : MITSUYUKI NAKAMURA: "I WANT DENTSU X TO BE THE BRAVEST COMPANY"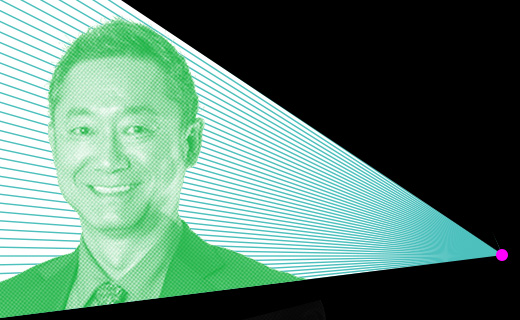 Dentsu X has enjoyed incredible growth outside of Asia under the leadership of Mitsuyuki Nakamura, Global President of dentsu X and Managing Director of the Global Business Center of Dentsu Inc.
In Europe, dentsu X has been appointed by major brands such as Jaguar Land Rover, Estee Lauder and LVMH.
We interviewed Nakamura in the lead up to his upcoming trip to ADFEST 2019, where he will lead the Media Lotus and the first-ever eCommerce Lotus categories as Jury President.
You led dentsu X to expand its footprint from 27 to 59 offices within a single year – that's a big achievement! What are your global ambitions for dentsu X, especially in Europe and the Americas?
One of the unique aspects of dentsu X is the fusion of foreign environments such as east and west, media and creative, technology and human insights, etc. We are mostly referred to as a media agency, but we are more like a full-service agency with a media agency backbone.
Ultimately, I want dentsu X to be the "other-selves" of Dentsu in the future.
Talking especially about western markets, we were proudly assigned by such major brands as Jaguar Land Rover, Estee Lauder or LVMH. I believe that means our proposition as "Experience beyond exposure" is well received by clients. My ambition this year in these markets is to have more solid local teams to be trusted more by local clients in each market. M&As are, of course, options to infill necessary capabilities to get close to Dentsu.

You have been with Dentsu Inc. since 1990. Can you describe Dentsu's creative culture: why have you stayed so long?

I am lucky to have exciting new challenges throughout this 29 years at Dentsu. I work with many inspiring talents, both in Japan and globally. I have no chance to get bored indeed. For me, the great culture of Dentsu is dynamism and entrepreneurship with creativity, which creates business opportunities for us everywhere in society. In other words, creativity for everything has been a cause for me to stay with Dentsu.

You lived in Thailand while you were building dentsu X in Asia. What is your favourite memory of Thailand? What do you miss?
I spent seven years in Thailand. It's my second home now. What I admire is their supple mind to absorb different and new cultures while keeping their tradition.
While I was in Thailand, I challenged many things. It's tough to pick one, but unforgettable memories are always with local or regional partners who enabled us differently from others. Partnerships with media or content owners who could realize introducing new content like Iron Chef to the region that led to an opening of a real restaurant in Bangkok. Or a partnership with the local Olympic committee that materialized in a new social platform called "Team Thailand" – a new ecosystem for the sports industry in Thailand replicating Olympic campaigns in Japan. I'm proud if I could contribute to Thai society somehow by leveraging our uniqueness, Dentsu's uniqueness.
Furthermore, one thing I'm the most proud of is that dX Thailand became the first agency crowned in all four categories as Media, Digital, Creative and Integrated Agency Of the Year by Campaign Asia. Besides all that, I miss their sleek smiles, which always heal me.

At ADFEST 2019, you will judge the first-ever eCommerce category. What are you looking forward to about judging this new category?
Of course, I am looking forward to seeing cases that consolidate data, insights, content, media services and creative into sophisticated solutions that contribute to eCommerce or digital business. But also, specifically for the eCommerce category, I expect to see cases that transform the way people buy online.

The theme for ADFEST 2019 is 'TMRW.TDAY', so it's all about re-skilling for the future, today. How are your own skills evolving as a creative leader?
Evolve or dissolve. That's what I actually keep reminding myself and my teams. I myself am trying to be humble and keep up as much as possible with what is around us. So I can orchestrate my teams without living on past accomplishments.
'TMRW.TDAY' is a great title for me since I myself believe that 2019 will be the year of 'Rebalancing'. In short, 'Rebalancing tech and Humanity' including data issues.

The media landscape is changing – fast. Where do you think dentsu X will be five years from now?
The media landscape is changing. Of course, we have to be agile enough to adapt to that. But, what I care more about is to understand the triggers to move people. Because, however the media landscape changes, if we know what people's motivations are, we can deliver the right experience to them. That will be the key.
I want dentsu X to be the bravest company. Fearless to fight against the stereotypes of our industry, flexible to innovate ourselves to move in the right way, open to adapt to the new. Then, we can provide beyond media, beyond advertising services as Dentsu does. dentsu X in 5 years shouldn't be a media agency, I hope.

In a previous interview, we asked you to tell us the most interesting person you've ever had lunch with and you said: "Bono from U2, maybe." When did you meet Bono, and what was he like?!
I happened to have a chance to join a lunch meeting with him for a Japanese TV program I used to be involved in. He was modest but energetic when it comes to his point that was about human equality that led to his activity as RED. One thing that was really cool to me was he was drinking some alcohol all the time saying, "Sorry, I'm Irish".

What is your proudest achievement, professional or personal?

"I Still Haven't Found What I'm Looking For" if I refer to U2. But I'm happy to be a part of dentsu X's network development, to be a truly global network born out of Japan/Asia. And winning the 4 crowns mentioned above are still encouraging me going forward.

If you had more spare time, what would you do with it?
Probably, I would update my CV to look back on what I've done to see what I am going to do in the future. I'd love to learn coding, if possible. Love to learn fishing, cooking and granping.

What are you reading/watching at the moment?
Bohemian Rhapsody was very much touching, and I'm looking forward to a bigger comeback of Tiger Woods this year.